Fun Things To Do In K.C. - Springtime
SPRING IS RIGHT AROUND THE CORNER AND KANSAS CITY IS THE PLACE TO BE!!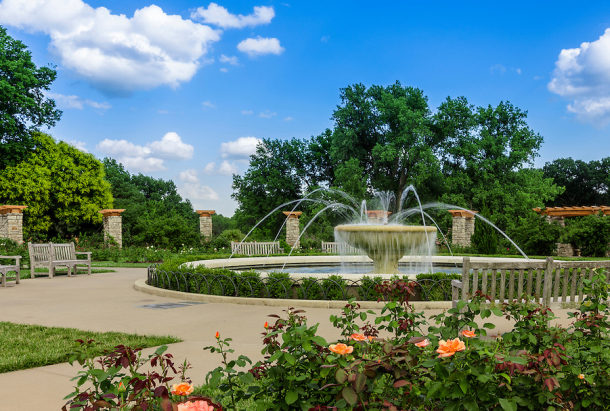 It's hard to enjoy all the beautiful outdoor scenery Kansas City has to offer in the winter. Take advantage of warmer weather by going to Loose Park! Enjoy a picnic under a nice shady spot, enjoy the wildlife by feeding ducks your leftovers, play with your kids at the wonderful playground, and cool off with the spray park! Adults will love this place too as you can bring adult beverages. With random musicians that pop up regularly and sunshine, you're guaranteed to have a fabulous spring day!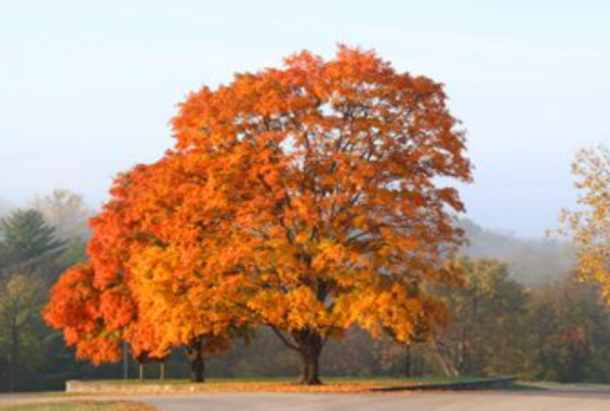 Shawnee Mission Park is a beautiful 1,655 acre park that includes a 120 acre lake with a swimming beach & marina and a 44 acre off-leash dog area. Other features include 11 shelters & numerous picnic areas, nature & hiking/biking trails, play areas, an archery range, disc golf, a playground and more. This park has it all!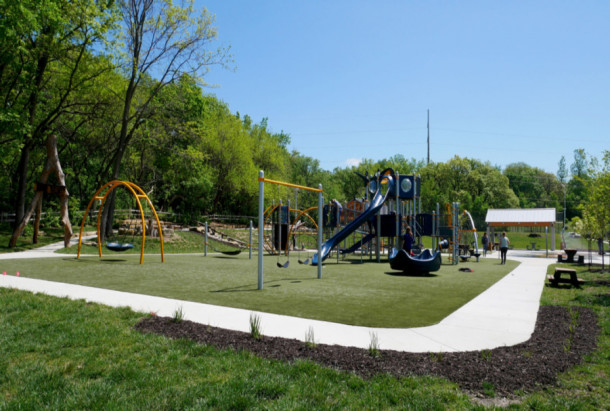 Roe Park is a 40.1 acre community park located in Overland Park, KS. Park amenities include baseball, softball & soccer fields, a tennis court, a splash pad, fitness equipment, a bike/hike trail connection, a playground, public art, an open area multi use field, and more! This is a great place to spend the day with family soaking up the sunshine.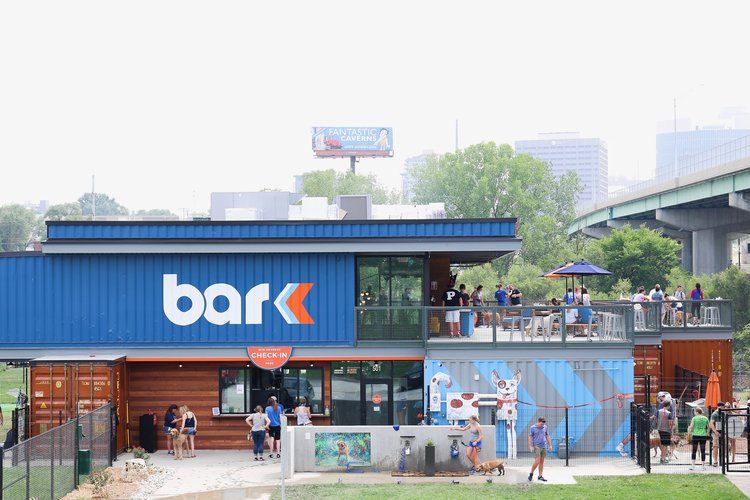 Located on the shore of the Missouri River in Berkley Riverfront Park, this unique destination features a bar, restaurant, and coffeehouse. They offer delicious, "healthy casual" food, gourmet coffee, juices and smoothies AND a variety of locally brewed beers and craft cocktails. Bring your pup along as they have a fully staffed, two acre off-leash dog park with play structures and comfortable seating areas. They also have a large outdoor patio, roof deck, and bar as well as a beer garden and a stage for concerts! This place really does have it all!
For more dog parks in KC, click here.
Time to get outside and enjoy some warmer weather! What better way than to dive into nature by heading to the K.C. Zoo! There are many different activities that go on such as animal shows, zoo rides, zookeeper chats, and they will also host your birthday party! There is also a brand new Koala exhibit you can't miss! Get your tickets HERE.


St. Patrick's Day
Kansas City's rich Irish roots are fully celebrated on St. Patrick's Day!! Just because the parades aren't happening doesn't mean you can't celebrate. Here is a fun way to make the day festive!
Make A Festive Cocktail
Lime Sherbert Punch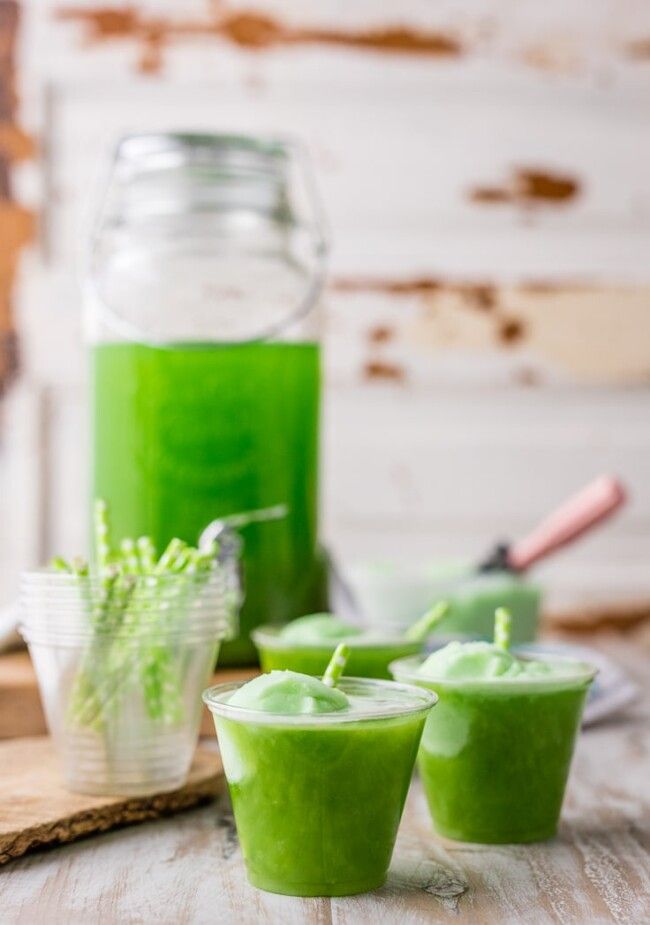 Ingredients:
2 and 1/4 ounce packages Kool-Aid lemon lime powdered drink mix
1 46 ounce can pineapple juice, chilled
2 2 liter bottles ginger ale, chilled
2 quarts cold water
Lime sherbert for serving
Directions:
Add all ingredients (except the sherbert) in a large punch bowl. Stir to combine.
You can add the sherbert directly to the punch bowl or to each individual glass when ready to serve.
Enjoy!
Some other fun ways to celebrate St. Patrick's day are make an Irish meal, have a shamrock cookie decorating contest, play a St. Patrick's day themed game, watch a holiday-inspired movie, drink Irish coffee, and last but not least, have a Guinness.


Sports Fan?
Check out the sporting events that are taking over Kansas City this spring!!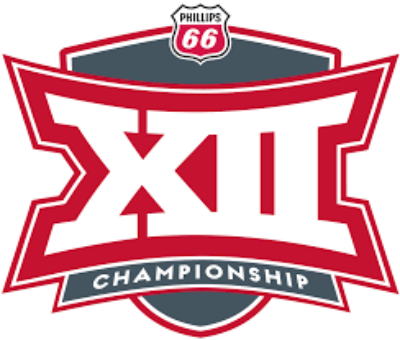 Big 12
Tournament
Ready for some basketball?! The Big 12 Men's Basketball Championship is going to take over Kansas City from March 10 - 13. For more information about tickets, click HERE.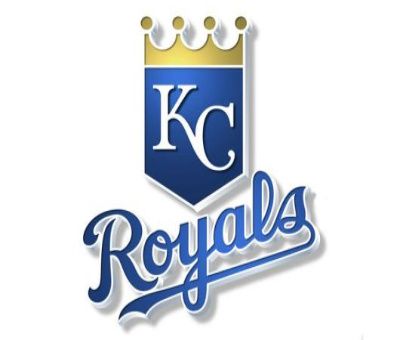 Royals
Home
Opener
Take me out to the ball game…..Baseball season is finally back!! Come cheer on your boys in blue on April 1st for the HOME OPENER against the Texas Rangers!! Get your tickets HERE.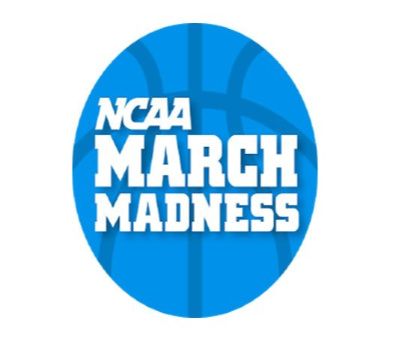 March Madness
March Madness is back this year! Show your team pride in K.C. for this year's tournament!! All of the games will be held in Indiana starting on March 19th.

ONE LAST SPRING TIME ACTIVITY...
CLEANING!
Here are some helpful tips to jump start your spring cleaning:
Remove water stains with lemon for a natural faucet fix
by using a lemon, the citric acid helps remove hard water stains. All you need to do is rub half of a lemon on your faucets and voila, your faucets are now clean and sparkly.
Need to clean your air vents? Use a butter knife
wrap the knife in a rag and wipe between the slats. It's as simple as that. After that, open your windows, run your central air, and fill your home that refreshing spring air.
Kitchen cabinet build up
your kitchen cabinets can build up grime over time. By using Parker and Bailey Kitchen Cabinet Cream, you can cut through the dirt leaving the wood beautifully moisturized. Get it on

Amazon

for $6.99