As we all adjust to a temporary "new normal", those of us with kids are looking for some ways to keep them entertained. We've created a list of activities that are fun for the whole family AND games that encourage kids' independent & creative play so you can get some work done.
Reading Zones
Set up a "reading zone" for your toddler who is not reading independently yet. You can make it special & personal by adding pillows and stuffed animals. Spark their interest in learning by encouraging them to pretend they are a librarian or teacher!
For those of you with independent readers, set up a reading area with all of their favorite books, graphic novels &/or comic books. In your spare time, you can also read it to spark up conversations with your child about it. Audiobooks and podcasts work great for children who are reluctant to reading. Take it a step further and ask your child to draw or write a sequel of the book they're reading or listening to once they have finished it.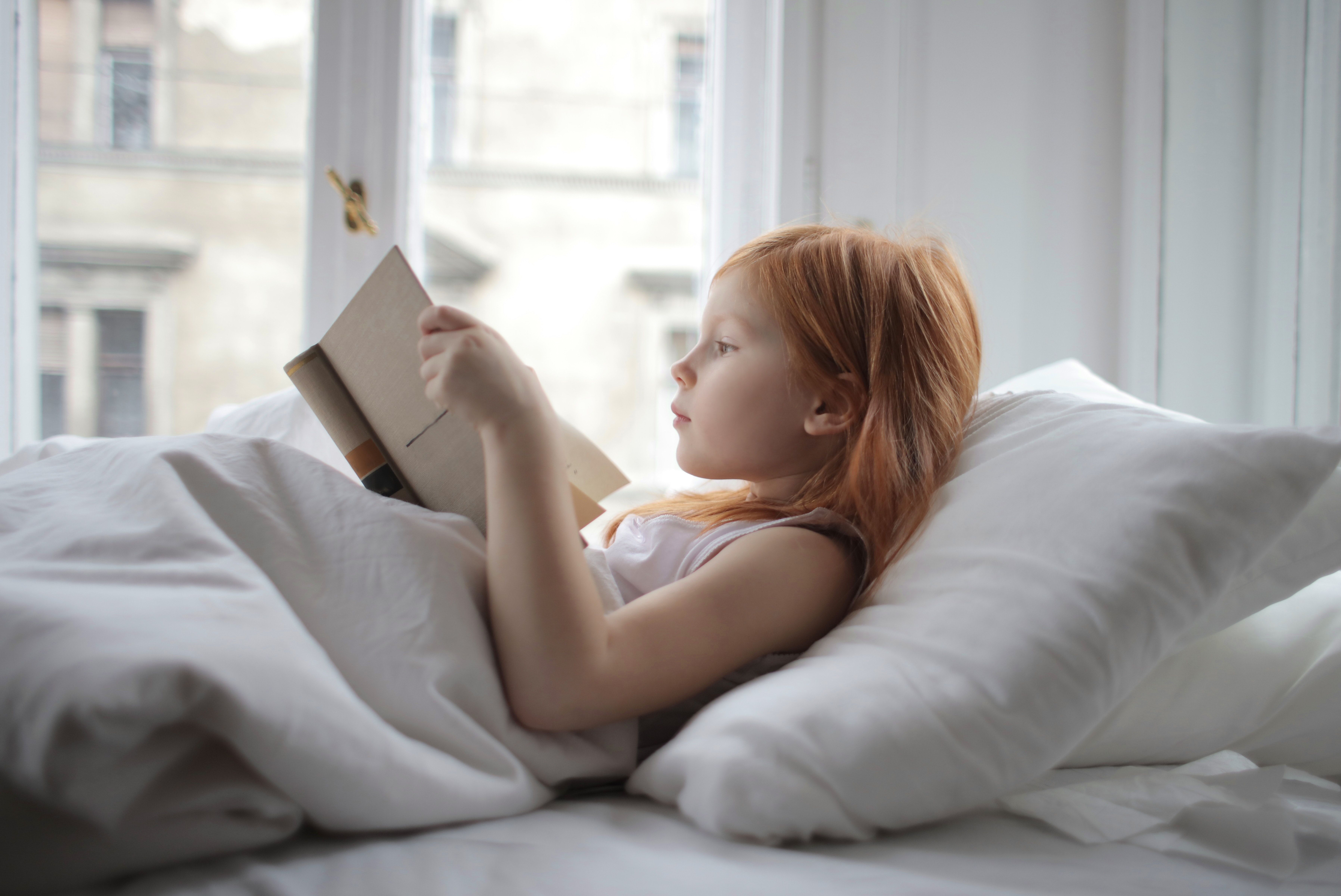 Independent Play
Kids love a good mission and what better mission than creating their own world? Encourage them to have many aspects to their world such as a beauty salon, grocery store, veterinarian, or space station in their bedroom. Make a list of materials they can use and encourage creative uses of them (blankets, stuffed animals, toys, construction paper, etc.) After they've built their world, let them give you a tour of their masterpiece. Not only is this a creative way to pass some of the day, but you'll also get an inside look into your child's preferences, aspirations, and worries. Getting this inside look will help you teach them how to problem solve and manage frustrations & fears.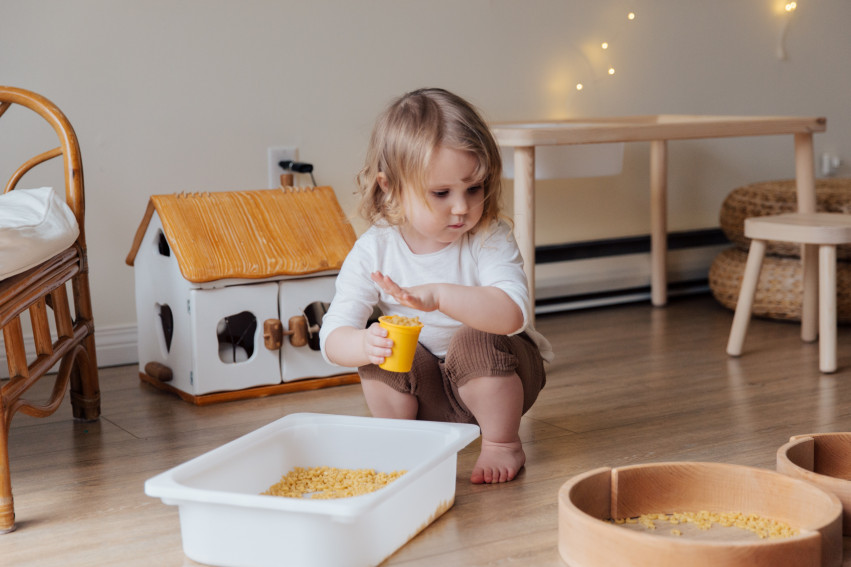 Provide Play Prompters
Apps & digital games today tell the children exactly what to do next so they don't have to think about it & the parents don't have to. Sure, it keeps the child's attention, but it does not encourage their own creative thinking or play plan. Controlling this aspect of play time can get kids used to not having to figure things out on their own. To give this power back to your child, set up different themed play areas such as a building area, an arts & crafts area, a dress-up area, etc. Explain to your child they are in control of when, what, and how they want to play.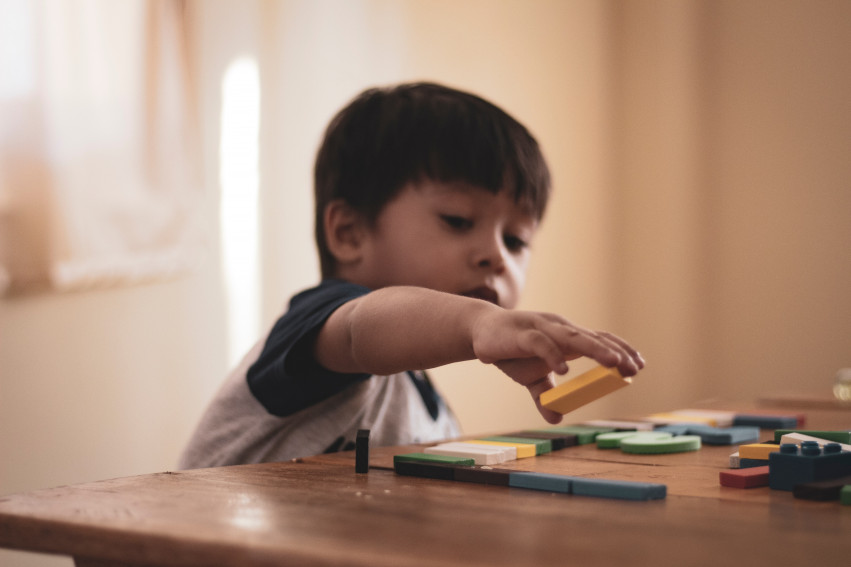 Hide & Seek (With Toys)
Gather your child's favorite toys (dinosaurs, action figures, animal figurines) and hide them around the house. Put them in places that will take your child little effort to find, but still somewhat challenging. Give your child a container to collect them. Challenge them to find the toys in a given time frame to make it even more exciting!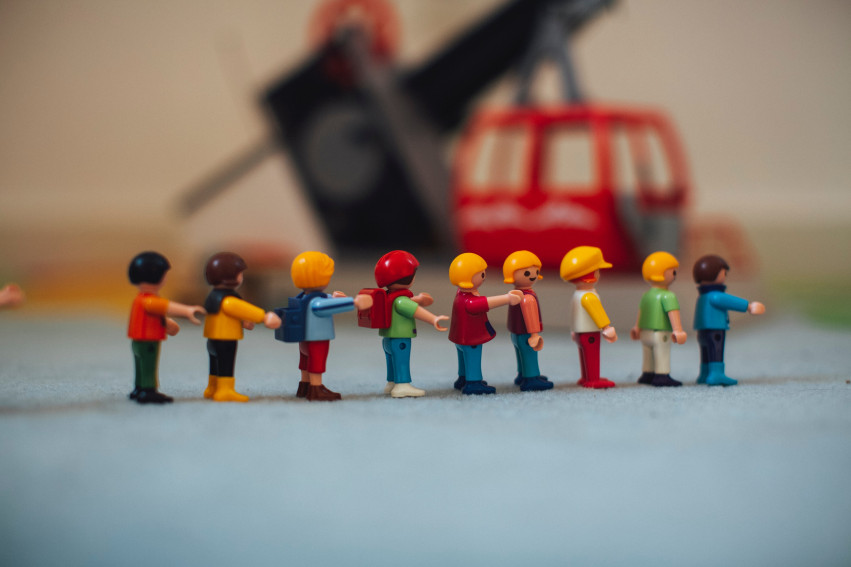 Get Outside
With warmer days ahead, take a walk in a nearby park or even your neighborhood! On rainy or cold days, look out of the window and appreciate nature for what it is. Ask your children questions such as: "Which trees have buds?" "What color are they?" "Did any patches of grass survive the winter?" "What are the birds doing?" "What are the clouds doing?" "What do the clouds look like?" This will get your child thinking outside of the box and engaging their mind in a way they might not have been doing before. Wonder aloud with your child and engage in conversation about what intrigues them. Try to have your child explain answers to you before looking it up on your phone. Spending time in or around nature with your family can be welcoming & refreshing.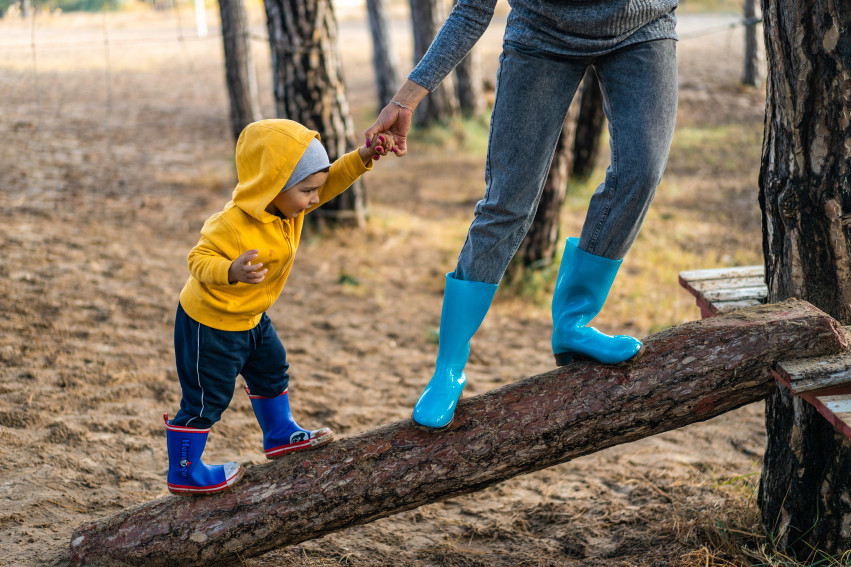 Play to Process Feelings
Children pick up on tense situations, nonverbal signs of stress, and heavy emotions which can in turn increase their stress. Creating ways for your children to safely channel these feelings into rough-and-tumble play can be extremely beneficial for everyone. Some ways can be playing tag, wrestling, or role playing! Pretending to be a doctor, teacher, or someone else in charge will give them back sense of power.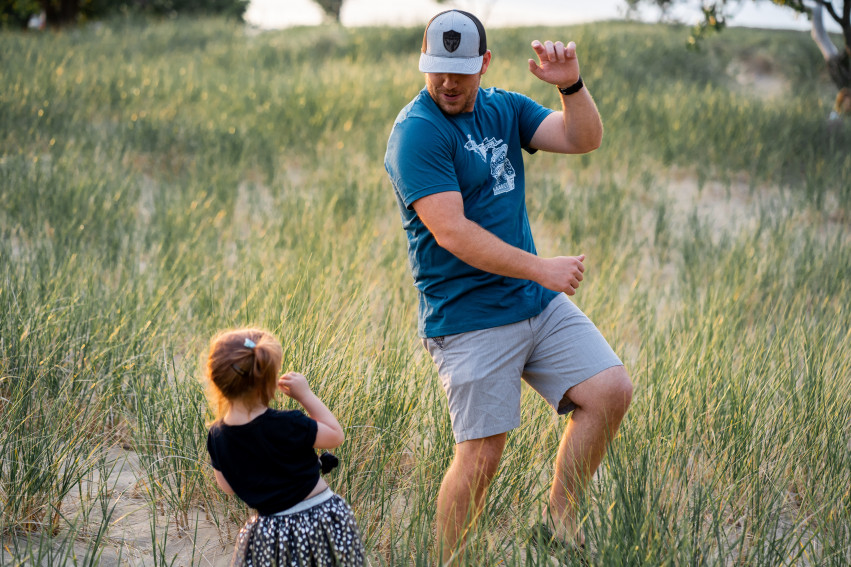 Embrace the Silly
So far, all of these ideas are geared towards setting up your child for independent play with loose guidelines. In some cases, or on some days, embracing the nonsense going on can be the best way to cope! Making games out of nothing or embracing an idea your child has that might not make much sense to you can be a huge stress-relief and a way to let go of built up stress!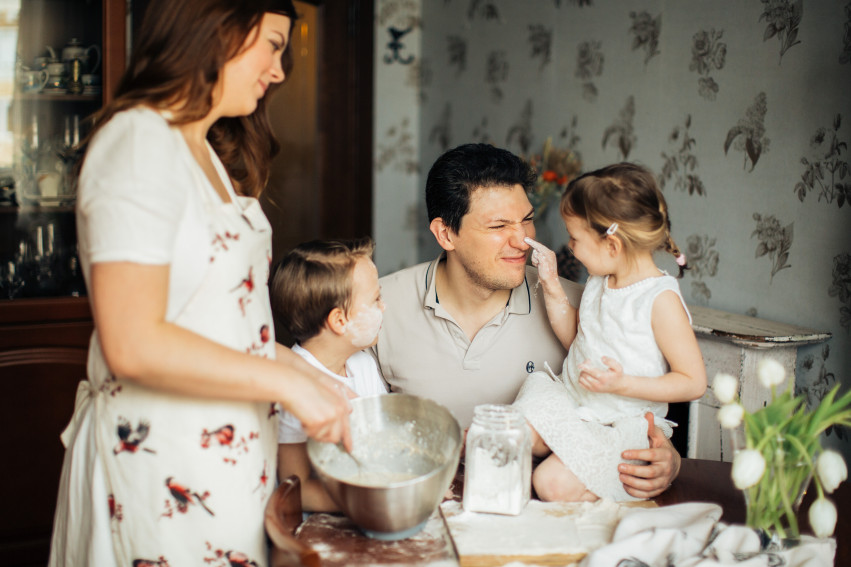 Make Chores Fun
Household chores such as laundry, cleaning the house, cooking, etc. will still need to be done. When chores are more playful your child will be more receptive to doing them. When it's time to make dinner, pretend you're on your very own cooking show and talk about the ingredients you're using. Let your child write out the recipe and get the ingredients. They will feel a sense of accomplishment by helping make something. When it comes to cleaning the house, make it a competition - because what child doesn't love a little fun competition? Make them a bet such as: "I bet you can't sweep the WHOLE hallway" or "I bet you can't pick up your toys in 10 minutes". Older kids might like the challenge of being in charge of setting the table for dinner, making the family lunch, or writing out a menu of options for the week.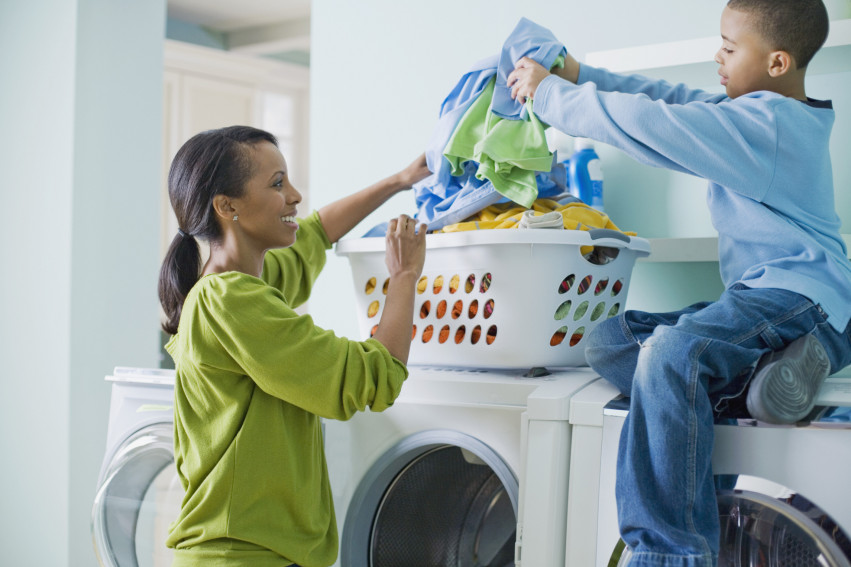 Encourage What Your Child Loves
Children have the special capability of getting absorbed into simple activities to keep them occupied. Find out what your hands on activities your child loves and encourage them to do those while you work. Some kids love to take apart old electronics, some love to color, some love to pretend to be a grocery clerk...whatever it is, have them do that near you while you work. It's a win-win for both of you!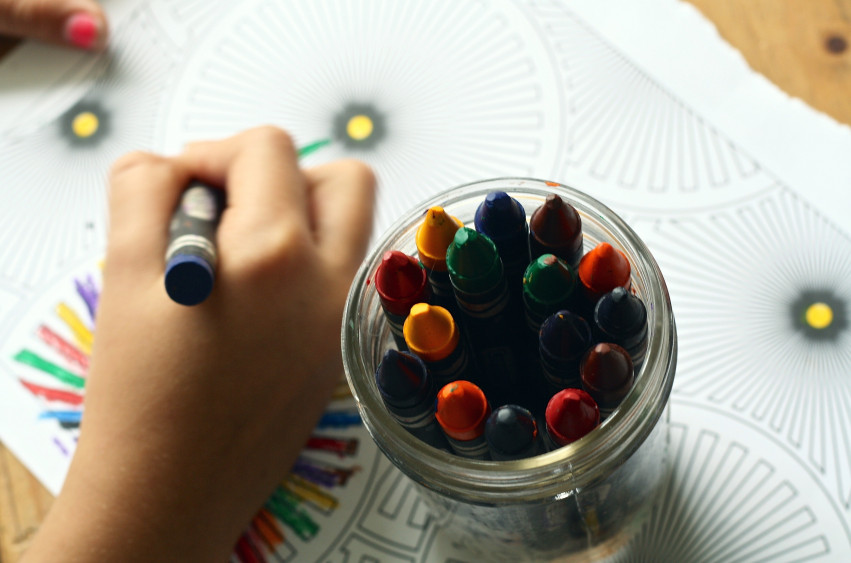 Set Realistic Technology Time
It's proven that kids respond better mentally and emotionally when they have schedules. Taking away technology completely is not necessary, but setting a schedule when they can watch TV, play video games, or engage in other screen time activities can be beneficial for everyone. You can also implement educational TV programs that help teach them about emotions. When screen time is over, have an activity already lined up for them to do so transitioning from one thing to the next is easier. If they turn off the TV or video game with no arguments or whining, praise them on their amazing tech self-control!