Get Your Home Ready For Spring!
Yes! It's finally happening! Winter is on its way out and SPRING is on its way in! You can see budding trees and tulips beginning to blossom all over Kansas City! Just as nature blossoms, so can your home!


Prune & Mulch
Prune dead branches, pick up fallen sticks, and rake up those leaves! After removing any obstructive plants and trimming overgrown shrubbery, it's time to lay down mulch around your trees and flowers for a clean, weed-free yard.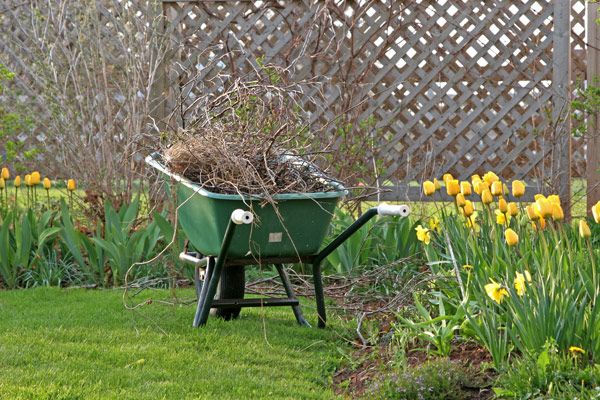 Plant Foliage & Shrubbery
Nothing says spring time like beautiful flowers blossoming around your yard! If you have unattractive aspects of your yard or home such as the A.C. unit or propane tank, you can strategically place plants, large pots, and hanging baskets to conceal them. Adding flower beds and window boxes will give your home & yard a little something extra.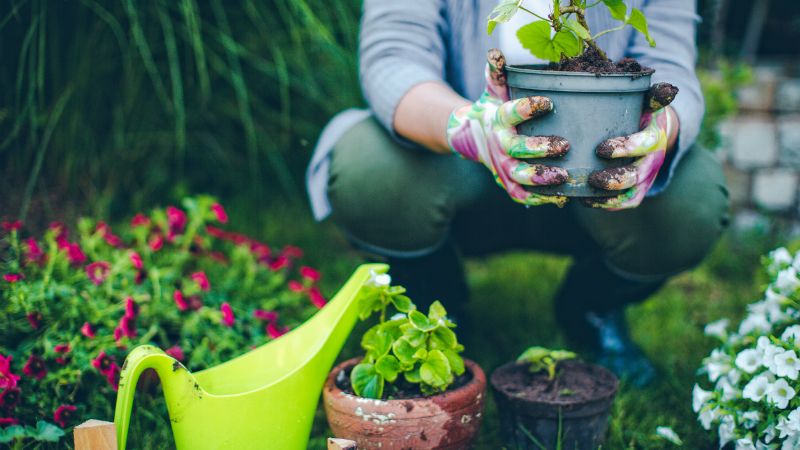 Clean Your Gutters & AC Unit
This can save you a ton of money on repair costs in the long run! Before the spring rain comes in, make sure your gutters and downspouts are clear of any debris as this can cause a lot of problems down the line. With warmer weather on the horizon, you'll want to clean your AC unit. This will increase the energy usage and help you save on utility costs.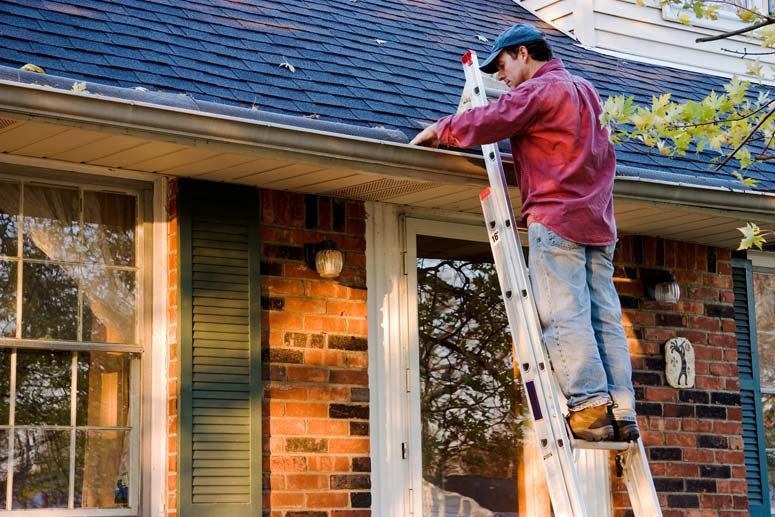 Scrub Walls, Baseboards, and Outlets
Give your home a fresh feel by simply scrubbing down the walls - bedrooms, bathrooms, living areas, etc., your baseboards, and outlet covers. Use a sponge or brush with a mild mixture of soap & water. Make sure the outlet covers are completely dry before putting them back on.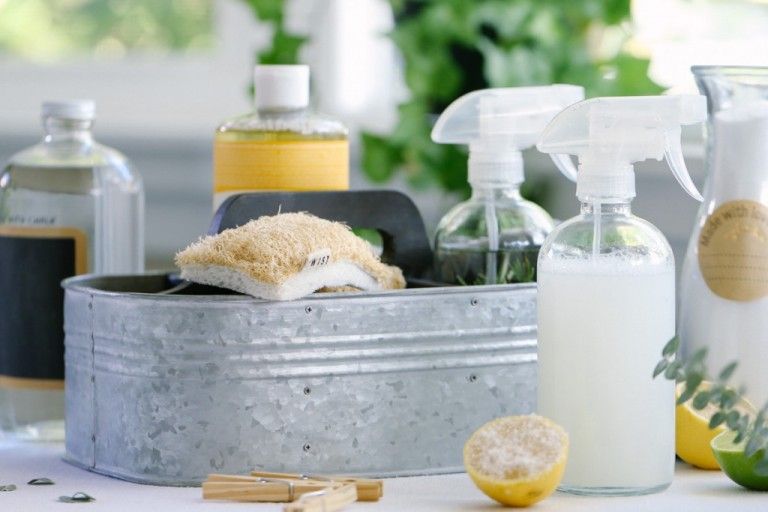 Clean Your Refrigerator
In the spirit of spring cleaning, now is a the perfect time to do a deep clean of your refrigerator! This means a topdown, inside-out, front-to-back scrubbing. First, you'll want to remove all of the food from inside of your refrigerator and temporarily place it into a cooler. You will also want to remove any shelves and bins. Using a mix of baking soda and one quart of hot water, wipe down the inside of the fridge and dry with a towel. While doing this, you can soak the removable parts of the fridge. Then scrub, rinse, and dry. Next is the exterior. Wipe the doors and handles with soap and water. For a stainless steel fridge, use commercial stainless steel spray.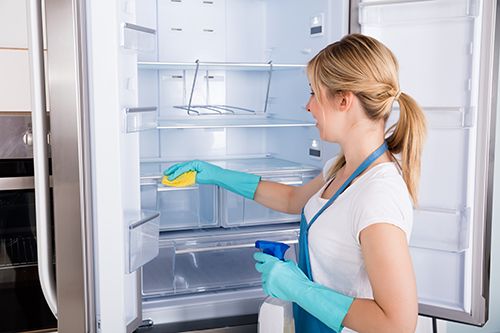 Wash Exterior Windows
By cleaning your exterior windows, this will give your home the fresh spring look it deserves!
Click here for a list of window cleaning companies in the KC area.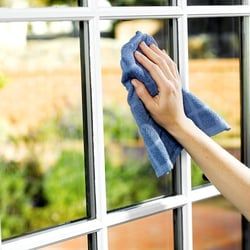 Clean Outdoor Furniture
Outdoor entertainment season is right around the corner! Make sure your outdoor furniture is fresh & tidy. Remove dust by vacuuming, or if they are small enough, simply shake them out. For cushions, the recipe below is widely used and works wonders: Use a spray bottle & sponge to clean the cushions on both sides with the above mixture. Let them sit for 15 minutes then rinse with a strong force of water. Let the cushions dry (not in direct sunlight). Once your cushions are ALMOST dry, spray them with a fabric protector.
1 teaspoon dish washing detergent
1 quart warm water
1 tablespoon Borax