Top 10 Breweries Around KC
You can't live in or near Kansas City and not go to Boulevard Brewing Company. Since opening in 1989, Boulevard Brewing Company has grown to become the largest specialty brewer in the Midwest. They produce fresh, flavorful beers using the best of both old & new brewing techniques. They offer tours of the impressive facility (temporarily closed) and guided tasting options. During the tasting, you'll learn about the companies history, innovation & brewing process all while sipping delicious beer.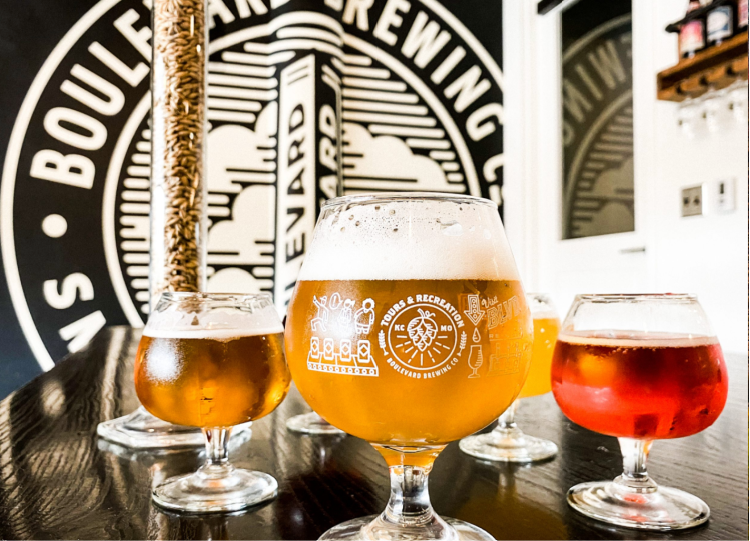 Martin City Brewing Company is Kansas City's fastest growing brewery. After years of home brewing, the owners opened Martin City with a dream to create bigger & bolder beers, and they did just that. They also have a phenomenal menu to go along with their tasty beers. They have several locations throughout KC now, 4 of them being in Kansas City and the other two in Lee's Summit and Overland Park.
Casual Animal Brewing Co. focuses on quality over quantity and their beers truly showcase that. They focus on community over self involvement, and for every pint sold $2 is donated to a local non-profit. They also serve a couple farm to market snacks to munch on while drinking your beer. However, you are also allowed to bring in your own food or order take-out.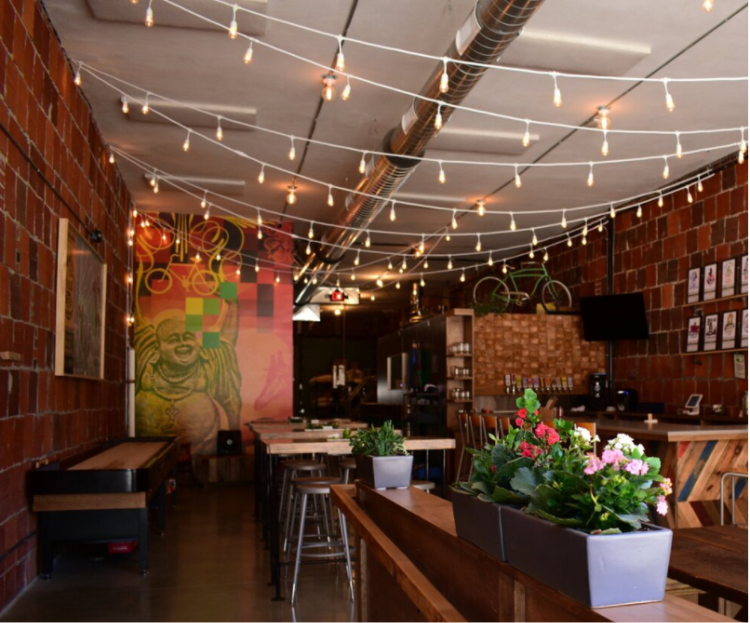 East Forty Brewery is a brand new (2018) brewery located in Blue Springs, MO and they have blown up in their short 2 years. They are committed to crafting a diverse variety of not only beer, but also cocktails, food & entertainment. Hosting live music & other events throughout the week & weekend, it's the perfect place to gather with friends, family & strangers.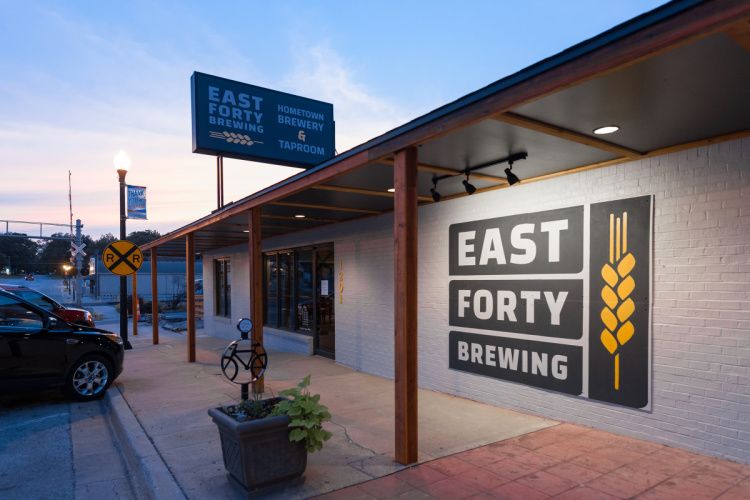 At City Barrel Brewery & Kitchen you'll be able to drink niche beers & cocktails along with eating some of the best elevated pub grub around. Their food is inspired by local farmers so everything is seasonal & fresh! The owners brewed beer together for many years and realized KC was missing 2 things in the brewery world: long aged sours, crazy IPA's, wild fermentation beers all paired with a culinary experience.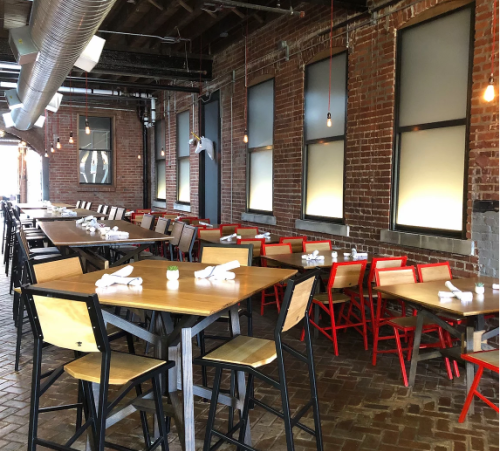 Located in the heart of downtown Lee's Summit, Grains & Taps Brewery and Taproom offers over a dozen of their hand crafted beers alongside beers from other local breweries & breweries from around the world. They also have a full bar serving wine & liquor, and don't miss out on their delicious thin crust pizza.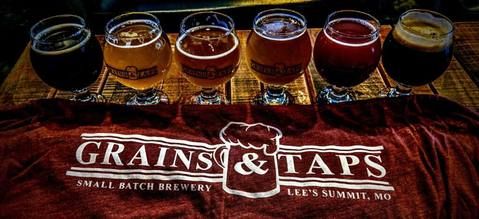 Located in a polished & historic building, Stockyards Brewing Company serves craft brews, cocktails & American fare. They focus on community & serving good, unpretentious beer to the hardworking citizens of Kansas City as well as reinvigorating a historic spot seeped in the city's character. Enjoy live music here every Sunday from 3-6 pm.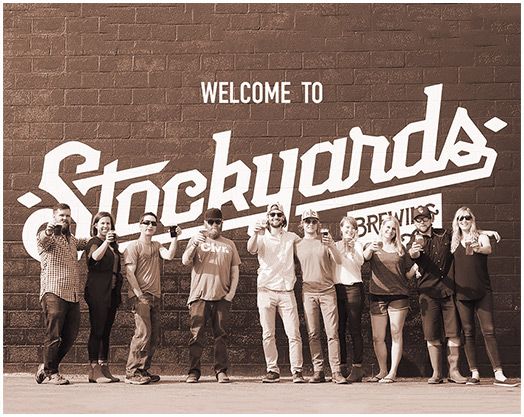 Crane Brewing focuses all of their efforts on brewing & serving the wild and vibrant beers people love. They mix together traditional brewing techniques with some of their own ideas creating flavorful beers inspired by craft beers of home & the rustic ales of Europe.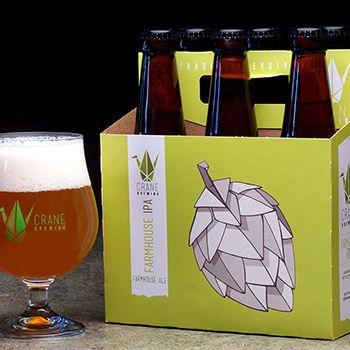 Three friends came together in a shared dream to open a brewery combing all of their new & crazy ideas - and it worked. They push the limits, constantly explore new beers, and provide an overall experience that keeps people coming back. You don't know what you're going to get when yo come here, but you know it'll be good! They are pet friendly & you can bring in your own food.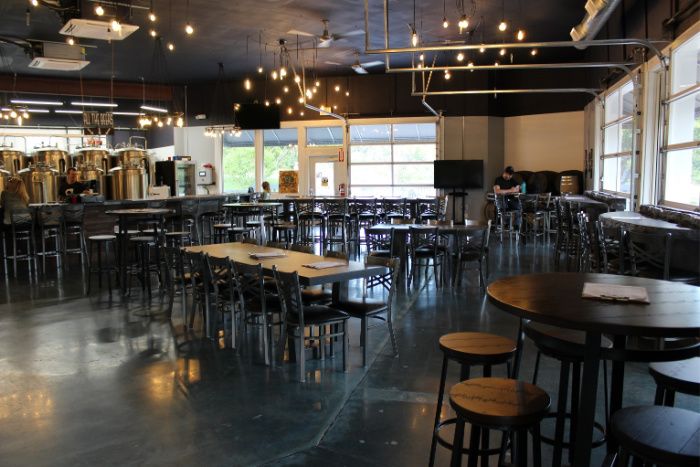 Rochester Brewing & Roasting Company serves the morning people with coffee and evening people with beer. New to the brewery & roastery scene, the owners are passionate about the art & science of brewing beer & roasting specialty coffee. You can take a 30 minute roasting class which includes a cup of coffee on the house & an 8 oz. bag of coffee to take home with you.